College of Modern Art
Hollywood CA
1999
Architectural Record Magazine commissioned nine architects, including Guthrie + Buresh, to speculate on the future of the metropolis in the 21st Century. Our response employed research which began with the Otis Fine Arts Building Competition entry and proposed a project concerned with ideas about dense urban infrastructure, program instability and topological geometry.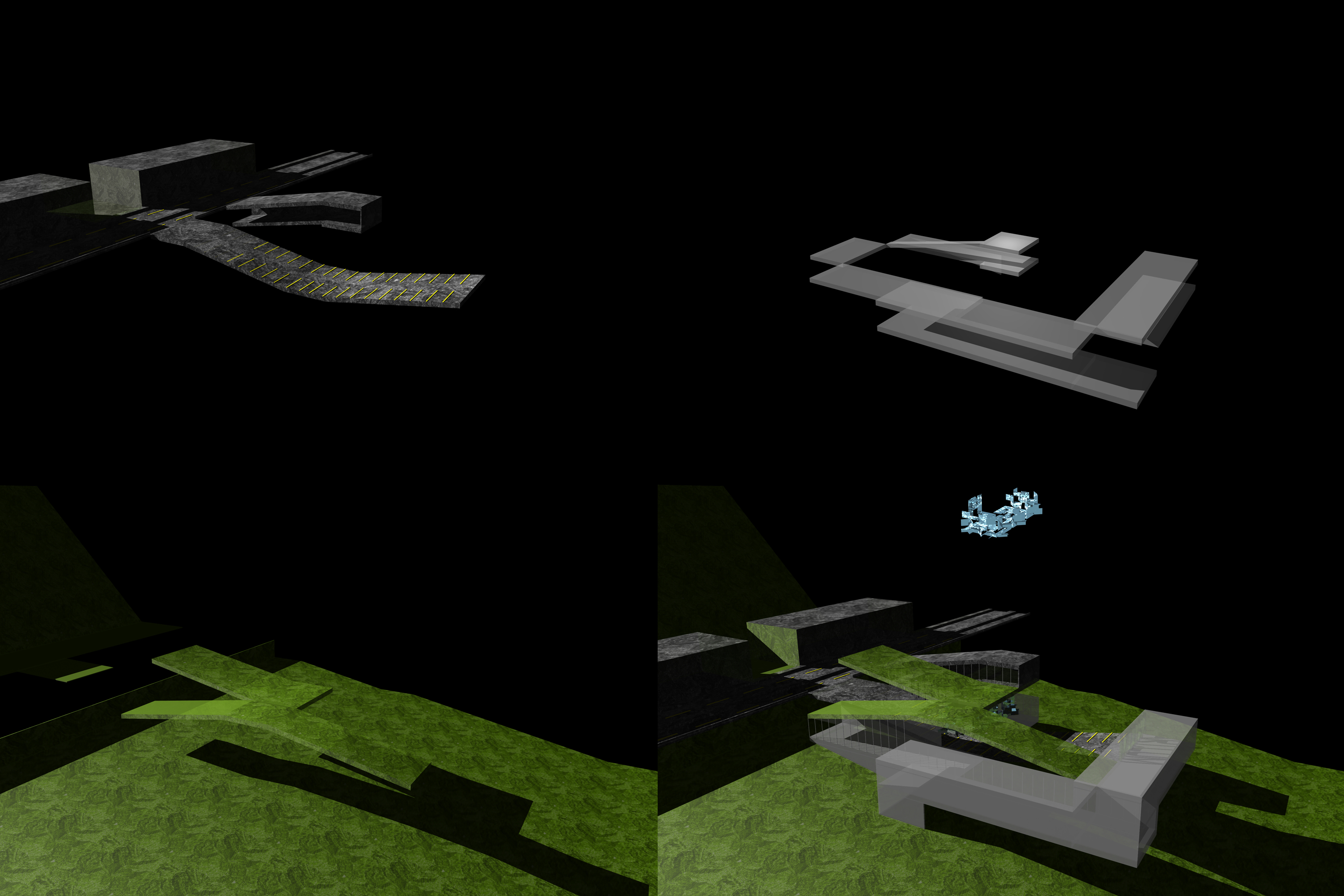 Statement:

Infrastructure
A strategy for building urban futures.
Future buildings suggest future urbanisms where the stability of infrastructure and the setting for building might be challenged. The project posits a preference for the generic over the specific, accommodation over imposition, program and form comprising a loose rather than tight fit.

Program/Curricular Mutability
[Continuous Project Altered Daily] with apologies to Robert Morris.
The changing needs of curriculum, teaching methods and student practice requires maximum flexibility in terms of both reconfigurable and re-assignable space. Spaces are differentiated in terms of the manipulation of natural light, use of material, dimension and adjacencies. The undifferentiated program is positioned inside, outside, and alongside the primary infrastructural surface.

Topological Geometry: Knots
A spatial and organizational strategy for enabling unexpected adjacencies and multiple experiential possibilities.

City Building: 21st Century
The proposal inverts the conventionally dominant figural status of most city building and privileges the reconfigured infrastructural surface—figured grounds. Edges are more open than closed. Gathering points are multiple and differentiated. The main access way is conceived as a compressed pedestrian way joining arrival by car with the cafe, exterior work spaces and anchored by the CoMArt Store adjacent to Sunset Blvd and the Art Gallery hovering above the city at the far end of the site.

image sources/resources