Freight Yard Housing
Los Angeles CA
2000
The Artist Loft area of Downtown LA is the location of the Southern California Institute of Architecture. On a 6.5 acre parcel adjacent to the remodeled 90,000 sq.ft. Freight Depot which houses the school proper, a $30 million, 450,000 sq.ft. loft housing, office and retail development was proposed. The mixed-use project was a joint venture of five firms whose principals were members of the SCI-Arc Faculty — Studio Works, GPS, COA, NMDA, and Guthrie + Buresh. It was anticipated that the 300 units of housing, along with 100,000 sq.ft. office and retail, would serve as housing for a majority of SCI-Arc's 450 students, office space for faculty and provide much needed retail and related services for those currently living on the eastern edge of downtown.

Guthrie + Buresh and Studio Works collaborated on the design of the eastern most structure comprising 36 lofts. The elevation facing the school utilizes perforated aluminum shutters to screen the view of the adjacent railroad tracks and modulate the often times harsh natural light. The West elevation adjacent to single loaded circulation, is comprised of various native grasses grown in narrow planters which acts as both a screen and a vertical lawn for the units.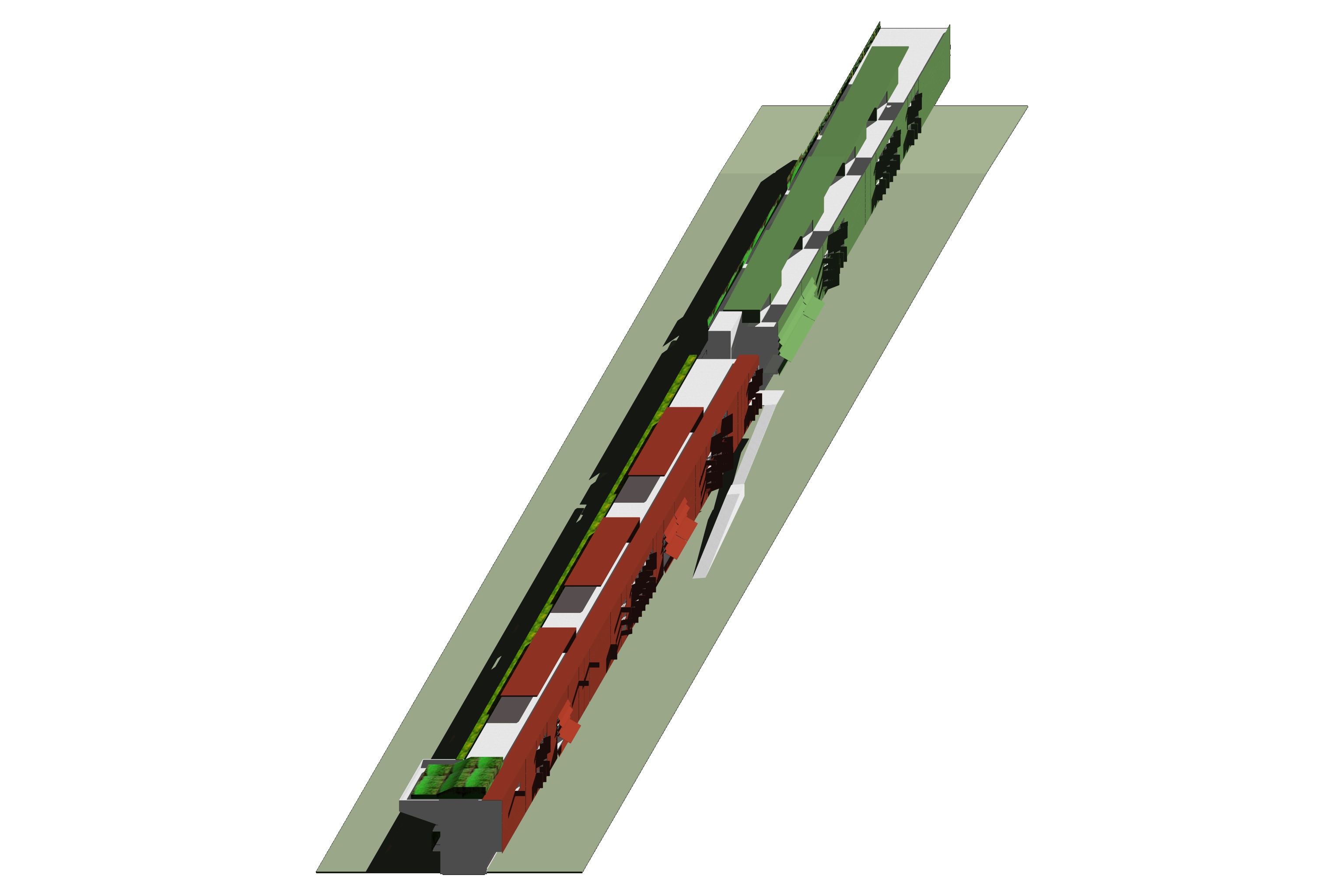 image sources/resources